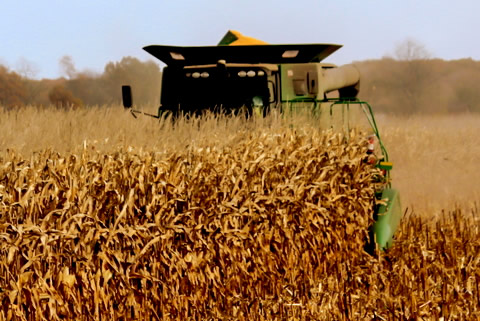 Our Relationship With Our Growers Means Everything
Your success is our success. Ensuring we produce the best seed for your farm drives everything we do. Ensuring we bring that seed to you at the best value for you helps drive your success. From our family farm to yours…  Partners Brand Seed wants you to grow!
Our Mission
To help our customers by supplying the appropriate products at a fair price. To do business in a Christian-like manner with simplicity, integrity, and honesty in
everything that we do.
We are the biggest little seed corn and soybean company, and we can help your farm.
It all starts with our love of agriculture, a few ideas, hard work, and what thirty years of seed corn growing, selection, and harvesting experience can build. Want to hear from an independent source what works and where? Why not complement your experience with our experience and bring a full line of quality seed corn and soybean choices direct to your farm acres?
That's what we're doing. It's time we talked.
At Partners Brand we grow seed corn and are building on that with one goal: To grow the best seed corn, bring it to your farm at a fair price, and support you with great service.
We are always looking forward toward new techniques, new technology, and new products in all our processes. We offer a complete line of conventional, waxy, and traited seed corn and top-quality soybeans.
Add the fact we have extensive test plots and analyze the data. We evaluate over 1500 hybrids in our replicated test plots every year. We also evaluate over 600 inbred lines. Our goal is to find the best seed corn and soybean options for your farming operation.
We carefully select our hybrids, from conventional options, to trait hybrids for sound weed, insect, and disease protection, to waxy options that yield and work extremely well for hog, dairy, cattle, and chicken operations.
Don't follow the expensive crowd! Keep more per acre for you. We have hybrids you will like and you will likely make more money per acre on those acres with Partners Brand seed corn and soybeans.
We are very excited about offering seed corn that helps you grow. Let's talk now about your seed needs.
Last year we had a very short, very wet season. While everyone else had problems with corn, Partners Brand's seed did extremely well in the adverse conditions. It actually dried down, had a better test weight, and yielded higher than any of the competitors.
Most guys want digestibility, not just of the grain but of the stalk too, and yield second. PB7672 GT is a great option for customers looking at silage options.
The only thing better than Partners Brand's seed has been their support. We are proud to be part of the Partner Brand Seed organization. They genuinely care about the people that they work with and the customers planting their product.
We are planting 100% Partners Brand on our farm because we appreciate the value of their products and the service of our distributor, AJ Johnson.
I've been selling seed for 35+ years, and Partners Brand products are first class, in both corn and soybeans. Demand is extremely high for Partners Brand seed in many areas of the country. The company is extremely easy to work with and provides a very competitive marketing program for EVERYONE to be successful.