At Partners Brand, we grow seed corn and soybeans with one goal:
To grow the best seed, bring it to your farm at a fair price, and support you with great service.
Our Relationship With Our Growers Means Everything
Your success is our success. Ensuring we produce the best seed for your farm drives everything we do. Ensuring we bring that seed to you at the best value for you helps drive your success. From our family farm to yours…  Partners Brand Seed wants you to grow!
Our Mission
To help our customers by supplying the appropriate products at a fair price. To do business in a Christian-like manner with simplicity, integrity, and honesty in
everything that we do.
My wife, Jane, and I are entering our fifth selling season with Partner Brand Seed and our experience grows better with age. Our seed products available are second-to-none and we can always be assured that what we are providing for our customers is the best genetics and traits in the market.
We feel the Enlist soybean is a flexible product that would fit into many farming practices and would highly recommend it.
Most guys want digestibility, not just of the grain but of the stalk too, and yield second. PB7672 GT is a great option for customers looking at silage options.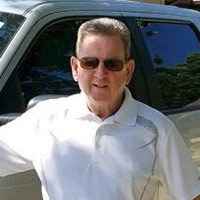 I've been selling seed for 35+ years, and Partners Brand products are first class, in both corn and soybeans. Demand is extremely high for Partners Brand seed in many areas of the country. The company is extremely easy to work with and provides a very competitive marketing program for EVERYONE to be successful.