At Partners Brand, we grow seed corn and soybeans with one goal:
To grow the best seed, bring it to your farm at a fair price, and support you with great service.
Our Relationship With Our Growers Means Everything
Your success is our success. Ensuring we produce the best seed for your farm drives everything we do. Ensuring we bring that seed to you at the best value for you helps drive your success. From our family farm to yours…  Partners Brand Seed wants you to grow!
Our Mission
To help our customers by supplying the appropriate products at a fair price. To do business in a Christian-like manner with simplicity, integrity, and honesty in
everything that we do.
PB8530 performed well for me in 2020. I'm excited to see how it does for me in 2021! I've had good luck with many of Partners Brand products, thank you.
Most guys want digestibility, not just of the grain but of the stalk too, and yield second. PB7672 GT is a great option for customers looking at silage options.
The only thing better than Partners Brand's seed has been their support. We are proud to be part of the Partner Brand Seed organization. They genuinely care about the people that they work with and the customers planting their product.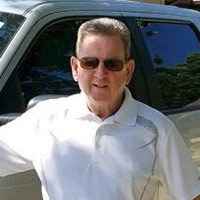 I've been selling seed for 35+ years, and Partners Brand products are first class, in both corn and soybeans. Demand is extremely high for Partners Brand seed in many areas of the country. The company is extremely easy to work with and provides a very competitive marketing program for EVERYONE to be successful.
Many people ask if there is any yield drag in Enlist soybeans versus the RoundUp Ready 2 Xtend. In the 3 years we've raised Enlist soybeans, there has been absolutely NO yield drag in test trials or in production. PB3720 E3, for example, is equal to or even a little better than PB3718 RR2X.